lisa-mediaface: Tell me a fact and I'll learn. Tell me a truth and I'll believe. But tell me a story and it will live in my heart forever. - Native American Proverb
6 tags
Watch
lisa-mediaface: We needed a day out of the office… 
Gaming for Understanding - Tedx →
4 tags
TEDx Summit - Human Kaleidoscope intro →
7 tags
Being Creative with technology →
5 tags
Watch
Une bonne journée internationale de la francophonie! We're celebrating our love of the French language and culture. Our francophone producer Hélène, shares her joie de vivre and makes us all appreciate the rich and vibrant culture.  We've had the pleasure of working in francophone schools this year - here's just one clip.  Merci beaucoup Hélène pour ta travaille!  p.s....
3 tags
Love the creative side to this piece. The songs... →
8 tags
How simple ideas lead to scientific discoveries →
Adam does a great job at relaying the stories and ideas of this presentation at TEDEd. Worth a watch.
"We're going to paint this on our office wall one day! "Tell someone a fact..."
– (via lisa-mediaface)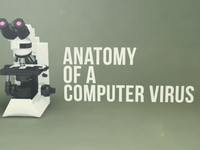 7 tags
Moustachio Mail!
It's not very often I get random mail that isn't bills to pay - let alone mail at work. So you can probably guess how surprised I was to receive a package today. It was from my Aunt - and she sent a bunch of awesome, random MOUSTACHIO things!!! (incase you didn't know, I kind of dig mustaches, in a non-creepy way). So.. I guess I need to throw a moustache party now! Mwhahahaha...
8 tags
Watch
Flight back from Moosonee
7 tags
Blast into the Past - CB Postcards
On Family Day, I ventured down to visit with my Gramps before heading back to the good ole Hammer - where he mentioned he had 200 blank postcards from his good ole days CB'ing it up, if I wanted a few to grab some.. so I did! I think it's great that he still has some of these postcards! They were designed by a local artist by the name of Erich Griebling. I couldn't find much...
9 tags
Watch
Here's a lovely weather shot for you! It's Tiffany Falls in Ancaster, Ontario, Canada. With the warm weather we're having, the ice is quickly melting. We didn't see anyone ice climbing this trip… but people do climb the 21 metre ribbon falls.  There's an ice climbing clinic on February 26 through the Alpine Club of Canada. 
7 tags
Happy Days!
I'm aching for spring and summer to arrive. Where afternoons are spent playing frisbee, riding bicycles, and bubbles of course. Hope everyone has a fantastic Valentines Day!
10 tags
James Bay - Ice Road
We had the fortune of shooting a video in Moosonee, Ontario this fall. A few locals were telling us about the ice road which connects the northern communities during the winter months. The road is now open to light vehicle traffic. The Toronto Star took a trip - http://www.wheels.ca/columns/article/802677
7 tags
Watch
Our client decided to capture the action of the day. This takes you to animoto, a fun and easy way to animate your stills.  http://animoto.com/play/4iqn0WVQd2WyHmvCAn7fqg?utm_content=main_link With thanks! 
Watch
mediaface: Video of Hamilton Harbour during one of the last sailing regatta's of the season. We added some different effects to give it the animated look. Ask us how we did it! 
Watch
mediaface: McKeil Marine TimeLapse Travels- Thurso, Quebec
Watch
mediaface: Just one video from our series on Financial Literacy for grades 4-8. More to come. There are also excellent learner guides, curriculum expectations and viewer guides available. 
MediaFace: MediaFace in the News →
mediaface: Laurie Watt, STAFF | Jun 24, 2010 - 6:00 AM | 0 Johnson Street patrollers shoot training video Johnson Street patrollers shoot training video. Johnson Street Public School safety patroller Julia Newton, 12, acts out a scenario in which she makes an emergency call….